Step Two - Arrange & Pass your 3 Theory Tests
DVSA - Module 1a &1b and Module 2 Theory Tests
Module 1 - DVSA Theory Tests
1a - Multiple Choice (MC) is £26
1b - Hazard Perception (HP) is £11
Module 2 - DVSA Theory Test
Driver CPC Case Study (CS) is £23
EASY TO ARRANGE when your licence arrives back from DVLA.
Take tests in any order at a DVSA theory test centre to suit you,
Book early. Practice and revise leading up to the dates.
Go to GOV.UK or phone DVSA before noon 0300 200 1122.


Pass both MC & HP within 24 months to progress to your driving course and test. And pass CS theory to go on to Driver CPC practical and become a working driver.
For Companies who open an Account
We book theory tests for your drivers, arrangement fee £17.50+VAT per test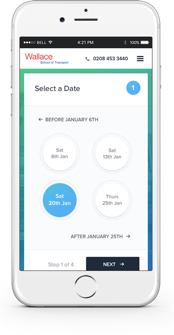 Need to get a licence to start driving work quickly?

Then, arrange all 3 theory tests (MC, HP & CS) to take place on the same day, or within a few days.
After passing MC + HP call us to arrange Practical Driving Course and Test.
After passing CS we arrange Driver CPC Practical Lesson & Test.
You can take Practical Driving Course and Test
before taking Driver CPC theory and CPC Practical.
Arrange everything as quickly or as slowly as you like.
Next

STEP THREE

Driving & Practical Tests
Click for prices and details (HGV/LGV) or (PCV Bus/Coach)
Easy to learn. Phone, tablet, laptop or computer
Interactive - On-Line & App
Questions & Answers you can read & hear with Voice-Overs,
Videos & Mock tests - Just like the DVSA test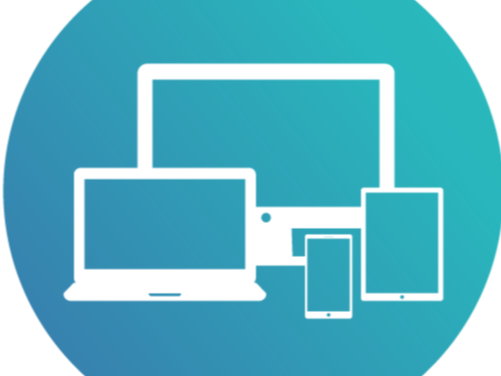 Don't want a Package? Buy Learning Material separately here
Most of clients, get extra FREE learning Material and study manual
because they book one of our training and test packages.

For details 020 8453 3440
Multiple Choice - Module 1a
Allow 10 to 15 hours study time to learn approx 900 questions.
On arriving at the test centre your phone and valuables go into a locker and you are advised what to expect on test and the lay out of the questions and touch screen computer. You'll have 120 minutes. Just like your on-line learning the DVSA test begins with questions and several possible answers, pick the correct answer(s) by touching the screen or using the mouse. Move between questions and 'flag' any you want to come back to later. Pass mark is 85 out of 100.
Hazard Perception-Module 1b
You'll get 19 computer generated images (like film clips) each around 2 mins long of everyday road scenes. Each clip has 1 developing hazard but one clip shows 2 developing hazards. You can't go back to review Hazard Perception answers because, like when you're driving, you've only one chance to react. Respond early to the developing hazards to get the highest score of 5. If regularly getting 5's and 4's then you're seeing developing hazards in good time. Test lasts 40 minutes with pass mark 67 out of 100.


After passing the theory tests
On the day you get results letters for each test that gives you feedback about your test topics. After passing both parts you'll get a certificate in the post.
We can plan your training as soon as you've got your letters so don't wait for the certificate
Send us a message on Whats App, Call us or e-mail us a copy of your letters and we'll start organising your booking
Valid for 2 years from the date you passed the first, either hazard perception or multiple choice test, you'll need to take your practical test within two years or you will have to retake one or both parts again.
If you've failed from the result letters can see where you have scored low and the areas you need to revise.You won't need to re-sit the part you have passed. Book an appointment for a re-site within a few hours. However, the test itself must be 3 full working days ahead. So if your first test was on Monday afternoon, the earliest you could re-sit it would be Friday morning.
Testimonials
See what our clients have been saying......
We love feedback from our customers
Here are just a small selection of some recent reviews
Augusto

Passed my practical first time and also the following CPC theory and practical tests.If someone asks me where to go for a truck licence, my answer is 1000 times Wallace School of Transport.They care for you as if you were family. That counts more than anything

Stuart

Would just like to say thank for your help and great training after what I went through with losing my money though hgv express Wallace really help with a very quick service and a very good service and would like to say a big thank you to James what a brilliant instructor he is had a great three days training and help me pass my test the first time. So a very big thank you to you all at Wallace

Brigitta Lovick,

I have found everything very efficient, well organised at all times.I mainly dealt with John in the office, who was very patient with me explaining all the ins and outs, so even I can get my head around it! My last instructor was Terry ( Enfield) and his training was absolutely amazing. He cares for his students and wants them to succeed. He put forth all the effort from his part . I enjoyed every minute of it. I highly recommend Wallace for anybody who wishes to further their career by gaining more entitlements on their licence.