Step One - Medical, Provisional & Theory Learning - £100
Quick Start Package
Get your Provisional LGV / HGV / PCV learners licence without delay and Study for your theory tests now
STEP ONE - Meet our knowledgeable and experienced staff at our Park Royal office. We'll explain everything about getting your licence, provide expert advice and a well-managed service.
QUICK START PACKAGE includes: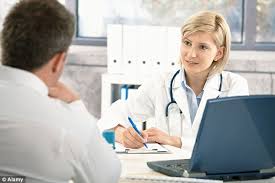 Medical - a general health check, blood pressure & eyesight (no injections or ECG)
Our help to complete the Application Forms
1st Class pre-paid, addressed envelope
Easy On-Line Learning - we'll show you how to get best results and pass first time.
Many people pay a £300 Deposit and BOOK their
Driving Course on their medical day
AND not only get On-Line Learning for Multiple Choice & Hazard Perception but also get FREE Driver CPC Mod 2, Case Study material, including On-Line learning, plus links for Highway Code AND an official Vocational Driving Manual/Book Worth over £50 AND get £30 DISCOUNT OFF Driver CPC Mod4 Practical Demonstration Lesson and Test.
We don't ask for the rest of your course fee until you are ready to arrange training (after you've passed Multiple Choice & Hazard Perception theory tests)
Want a LGV/HGV Package including a discounted re-sit?

We can help with everything
Medical, Theory & Driver Driving, Driving Test, Driver CPC (& jobs if you've not already got something lined up).

Use a Phone APP, Tablet, Laptop or Computer
Official DVSA Material Learn anywhere at times to suit you
Read & Hear Multiple Choice Questions & Answers. English Voice-Over.
Easy bite size learning
Sample Exams & Mock tests
Hazard Perception Tutorial Videos & hundreds of Practice Test Videos, best viewed on larger screen.
Unlimited practice
How do I arrange my DVSA Theory tests?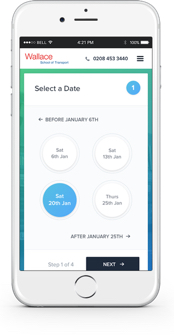 Click to enquiry about Step One Here
Done your own medical and passed your theory?
No Problem, no need to pay for them again.
Go straight to:

HGV/LGV driving and test Prices here
Hints & Tips to Pass FIRST TIME!
What 5 things must I bring?
Your Photocard Licence (and your Blue Driver CPC Card if you have one).
If you've lost your photocard licence please bring photo ID, a passport is ideal.
Your National Insurance Number
Your GP's or Group Practice name, address and phone number.
Also bring details of any medication you may be taking.
No GP? Don't worry, we'll find your local GP on the NHS website
and you can register with them afterwards



On Blood Pressure Medication?

Bring 3 previous Blood Pressure Readings (all different dates).




Your own recordings are fine, they don't have to be from your GP..




With a Specialist Consultant?

Bring your last Consultant/Clinic Letter.



Your Weight in Kilograms and Height in Centimeters, for the doctor
If needed, Your Glasses / Contact Lenses (be prepared to take lenses out)
and your Optician's Prescription
i.e. the precise measurements the optician gave you on your last eye test.
If you need a more in-depth examination due to eyesight / health issues or medical history, please consult your own GP, Consultant or Optician as our QSP Medical will not be suitable.
Before booking click here for general information about assessing your own suitability to drive.
Quick Start Package FAQs
What is the minimum eyesight requirements for HGV/LGV/PCV?

Is the Quick Start Medical Suitable for everyone?

If you need a more in-depth examination due to eyesight / health issues or medical history, please consult your own GP, Consultant or Optician as our QSP Medical will not be suitable.

And we will still need to charge for the Appointment with the Doctor once booked.

Before booking the QSP Medical; with us click here for general information about assessing your own suitability to drive.

What if I've lost my licence?

Please also bring photo ID (like your passport) and a cheque payable to DVLA Swansea for £20.




What if Park Royal is not convenient for my Quick Start?

Call us. We can give you more advice and we may be able to offer a medical venue closer to you. Then check the email we send you that confirms your booking for the address of where to meet our Quick Start Doctor.




I want to exchange my EU licence to a UK licence - should I do this before attending the Quick Start?

Because the rules of Brexit are not clear. The following details may change. But before 31st December 2020 you did not have to exchange your licence before attending, it was possible to change your licence at the same time you apply for provisional HGV/LGV/PCV licence.

DVLA charge £43 to exchange licences. Bring your EU/EEA driving licence and your Passport or EU/EEA National ID card or Biometric Residence Permit and a Passport type & size photograph. You will need send your Identity Documents with your application so we strongly recommend using the Post Office Recorded Delivery Service.
NB: if you cannot provide details of your identity you may also need your photo to be signed by someone who has known you for 2 years in the UK.

Is there FREE car parking places near the Wallace Park Royal office?

We are easy to reach by public transport. There is lots of free on-street parking at the weekends (sorry during the weekday we are unable to offer free parking, and you will need to download a Ringo App to pay the council for parking).




Is the Quick Start Medical Suitable for everyone?

If you need a more in-depth examination due to eyesight / health issues or medical history, please consult your own GP, Consultant or Optician as our QSP Medical will not be suitable.

And, sorry, unless you alert us in advance, at the time of booking, of any issues (so we may advise on the suitability of the QSP appointment) we will still have charge for confirmed QSP appointments with our Doctor.

Before booking the QSP Medical; with us click here for general information about assessing your own suitability to drive.

When I send my application to DVSA do I also need to enclose my licence?

Yes, after your medical and getting our help with completing the forms, we normally prepare an envelope for you to send all the forms and your licence to DVLA.




The DVLA usually take around 5 to 10 days to send the new licence back, although they say allow up to 28 days. If you have medical issues your application will take longer.

However, if you need to keep hold of your licence, say you are going to hire a car in the next few days, then you can delay sealing the envelope and simply send the envelope with the licence with application forms later.

The forms and licence must be sent to DVLA within 3 months, otherwise you will need to take another, more up to date, medical before submitting them.




How quickly can I start training?

WALLACE delivers and managers your training Step By Step. If you need to get Provisional HGV/LGV or PCV (bus & coach) entitlement and start to study for your Multiple Choice and Hazard Perception theory tests our QUICK START PACKAGE is ideal for you. Our Quick Start Package is available almost every Saturday and some weekdays and we usually only require 3 to 5 days notice.

If you have already passed your HGV/LGV or PCV (Bus/Coach) Multiple Choice and Hazard Perception theory tests then we can arrange your Driver Training and Driving Test straight away.
Generally, as the Driving Tests are usually booking around 2 to 3 weeks ahead then thats the sort of notice we ask for. But if you need to start at short notice let us know and we'll see what we can do.

To progress with your driver training booking we ask for a £300 deposit, we then arrange mutually convenient dates. And when you are happy with arrangements we ask you to pass the remaining balance of your training fees to firm up those arrangements.

And don't forget, once you've made your booking, you can always complete your Driver CPC while you are waiting to start your driving course (because you'll need your Driver Qualification Card (DQC) in your hand to be a working driver.

If you prefer we can offer you a Complete Package, which at a discounted price. means we will organise everything, from start to finish, for you as quickly or as slowly to suit you.

Reason to Ask: Some providers (often Brokers or Agents) don't give you any other option but to commit to the whole course and CPC upfront.
With Wallace, by taking each stage Step by Step you can go as fast or as slow are you wish (and as your funds allow, without taking on a loan).

And if you've done some of the steps yourself already, that's great! With WALLACE you only pay for what you need.
Our estimated start date for driver training is usually between 2 - 4 weeks ahead, subject to availability, after you have let us know you've passed your Multiple Choice & Hazard Perception theory tests, and we can take it from there.

Will it be long before my licence is returned? Can I drive in the meantime? What if I am stopped without my licence?

Licences are normally returned in around 5 to 10 days although DVLA say allow up to 28 days. You can drive without your licence as DVLA have a record of your current entitlement on their computer. The police or authorities can access DVLA's computer if they need to see your licence details.

Will I need a photograph?

Not normally, if you have a valid UK photocard licence you DO NOT NEED a replacement photo.
However, if your existing photo has less than 56 days to run (or you want to change your photo) then please bring a new photo and a £17 cheque payable to DVLA Swansea.

Is there a licence fee? How do I pay DVLA?

Generally there is no licence fees to pay. But if we advise you there will be additional licence fees to pay, please bring a cheque or postal order payable to DVLA Swansea.
If you don't have a cheque book or postal orders we can supply a cheque at an extra cost of £5 (to be paid cash on the day)

What does each licence codes mean?

B = vehicle which has eight or less seats and weighs less than 3.5 tonnes

B+E = as above, but with a trailer that has a MAM (Maximum Allowed Mass) weight of more than 750kg

C1 = vehicle that weighs between 3.5 tonnes and 7.5 tonnes

C = vehicle that weighs more than 7.5 tonnes

CE = vehicle with trailer combination up to 44 tonnes

D1 = vehicle that has between 9-16 seats

D = vehicle with more than 16 seats

F = Tractors

G = Road Rollers

H = Tracked vehicles

K = Mowing machine

P = Moped



Testimonials
See what our clients have been saying......
We love feedback from our customers
Here are just a small selection of some recent reviews
Augusto

Passed my practical first time and also the following CPC theory and practical tests.If someone asks me where to go for a truck licence, my answer is 1000 times Wallace School of Transport.They care for you as if you were family. That counts more than anything

Stuart

Would just like to say thank for your help and great training after what I went through with losing my money though hgv express Wallace really help with a very quick service and a very good service and would like to say a big thank you to James what a brilliant instructor he is had a great three days training and help me pass my test the first time. So a very big thank you to you all at Wallace

Brigitta Lovick,

I have found everything very efficient, well organised at all times.I mainly dealt with John in the office, who was very patient with me explaining all the ins and outs, so even I can get my head around it! My last instructor was Terry ( Enfield) and his training was absolutely amazing. He cares for his students and wants them to succeed. He put forth all the effort from his part . I enjoyed every minute of it. I highly recommend Wallace for anybody who wishes to further their career by gaining more entitlements on their licence.