Forklift Training - RTITB Approved
Obtain Industry Recognised Qualifications, Certificate & Photocards

At WALLACE Park Royal Training Centre
(NW10 7AR)
We offer 3 types of forklift qualifications:
COUNTERBALANCE.
Forklifts for loading & unloading vehicles,
moving goods in yards and in warehouses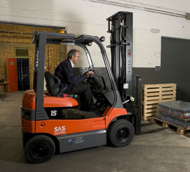 REACH.
Forklifts used in confined areas
and narrow isles in warehouses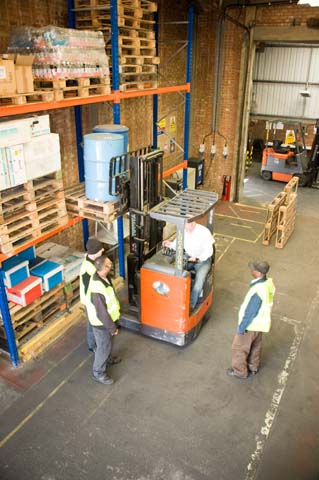 PIVOT STEER / Flexi / Bendi.
Used in above situations and in very narrow and tight
situations as its swing mast allows the forks to swing
90 degree angle either side of the machine.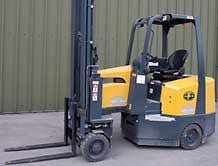 Wallace London Training Centre Facilities include:
racking, stillages and pallets
diverse loads including 1 tonne loads and unevenly distributed loads
approved test course, chicane exercises, turning and reversing in narrow isles,
practical operation skills check, lifting loads to intermediate and high levels.
comfortable classroom, fully equipped with an overhead projector for video presentations and Heath & Safety training to learn essential knowledge for safe working in a warehouse or factory environment.
Park Royal Training is 1 Instructor to 2 Learner Operators
If we change to 3 to 1 (maximum RTITB allows) then we increase your course length but don't charge additional fees.


ALSO available at our SLOUGH training Centre
Moffett Mounty - Transportable Fork Truck Training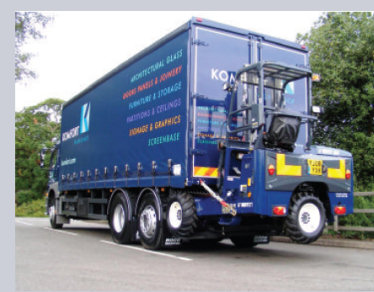 Popular with companies & drivers unloading their own deliveries with no delays.
Piggy Back style Forklifts are ideal for many industries - Timber or builders merchants for building materials, plasterboard, insulation, etc. and Specialist Cargo carriers.



Operators and employers can check the RTITB website to see training is proper and correct and that Wallace Trained operators registered and fully qualified.
Successful operators receive a RTITB PDF certificate showing NORS Registration, optional photocard
Suitable for anyone over 17, with good conversational English and sufficient co-ordination skills to drive a car. You don't need a car licence to learn to operate a forklift.
At the end of training we complete a practical skills check and simple written assessment to be sure you have learnt all you need to operate forklifts safely.
Why does Wallace Centre offer 3 different types of forklift?

Warehouse and distribution companies
want to get more goods into their space.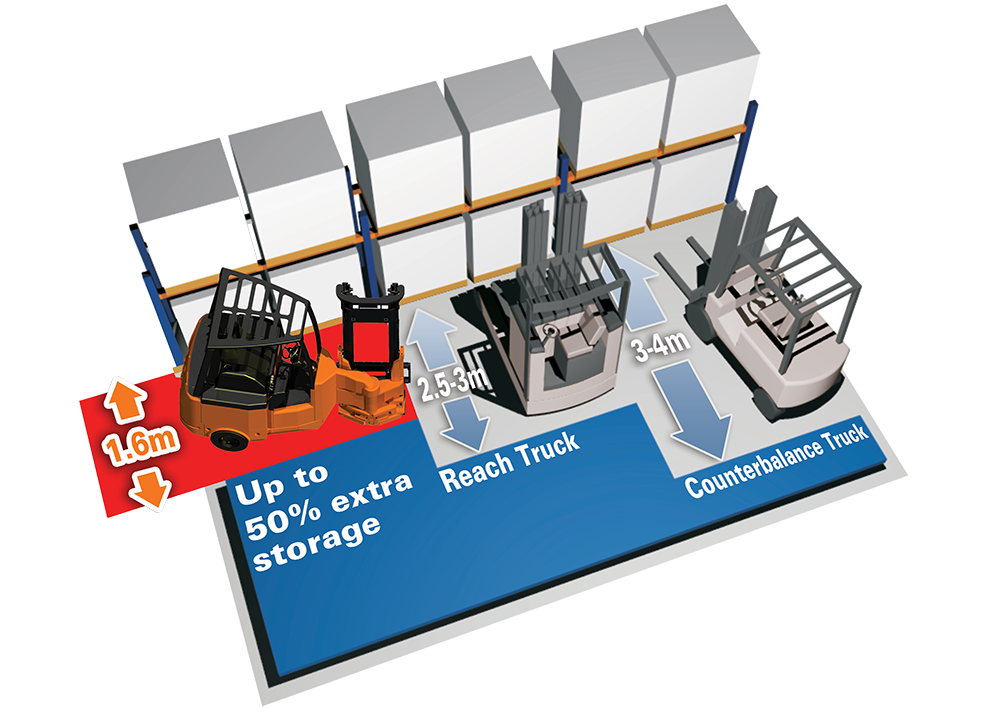 Often companies invest in Pivot Steer trucks because they enable increased storage capacity without the need to pay extra rent/rates. But as companies also keep their old Counterbalance and Reach machines, you need all 3 types.
Getting 3 different forklift qualifications means you're more employable and can find more job opportunities.


We also deliver RTITB Forklift Training On-Site at Company Client Premises
Maximum Ratio 3 to 1
Our instructors can provide training and
for all types, makes and models of Forklifts
Click HERE for On-Site Forklift FAQ's to see what equipment and facilities you need to supply for our instructor to deliver training at your site.
We don't change extra when instructors to travel to you providing your location is around 45 mins from our Park Royal Centre.





















How do I start?
Click ENQUIRE at the side of the training below that you want to book
or Call us 020 8453 3440
Prices include VAT & Operator Registration Fees
Training is available across London and around the M25. Current HGV/LGV venues:
Battersea, Bedford, Croydon, Dartford, Enfield, Harlow (Brentwood), Heathrow, High Wycombe, Guildford, London / Park Royal, Luton, Oxford, Reading, Slough, Watford and Wembley