Driver CPC Training
Driver Certificate of Professional Competence
DCPC from Sept 2008 for PCV & Sept 2009 for LGV
Boost knowledge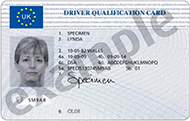 and skills. Help maintain high driving standards. Improve road safety by continuous development.
Professional working lorry, bus & coach drivers must hold a valid
Driver CPC Driver Qualification Card (DQC)
Two available training options to choose from:
Zoom On-Line Remote Training

Face to Face Classroom Training



Wallace Park Royal

- Face to Face Classroom Training
Monday to Friday - Intensive Courses
October 2021 - 11th to 15th

April 2022- 4th to 8th
June 2022 - 6th to 10th
August 2022 - 15th to 19th
October 2022 - 3rd to 7th
December 2022- 5th to 9th

Monday - Drivers Hours & Tacho Awareness + Rules of the Road
Tuesday - Vehicle Roadworthiness and Road Traffic Collisions
Wednesday - Safe & Legal LGV Driver + Load Safely
Thursday - Health & Safety and Fuel Efficient Driving
Friday - Vulnerable Road Users

Click here for more info about each training day
On-Line Remote Training - via internet through Zoom


Use your computer, laptop, tablet or phone to connect.

MONDAY TO FRIDAY, Every Week - 35hrs Intensive Course
September 20th to 24th AND 27th Sept to 1st Oct.
October 4th to 8th, 11th to 15th, 18th to 22nd, 25th to 29th
November 1st to 5th, 8th to 12th, 15th to 19th, 22nd to 26th
December 6th to 10th, 3th to 17th



SUBJECTS
Monday - Drivers Hours and Tachographs
Tuesday - Vehicle Checks & Defects / Company & Public Image
Wednesday - Security / Licence, Weights & Dimensions
Thursday - Tiredness, Diet & Lifestyle / Economical Driving
Friday - Vulnerable Road Users



2021 SATURDAY SINGLE Zoom TRAINING DAYS
25th September – Customer Service / Eco Driving
9th October – Health & Safety / Emergency First Aid
30th October – Drivers Hours / Tachographs
20th November – Vulnerable Road Users
27th November – Checks & Defect / Licence, Weight & Dimensions
11th December – Security / Customer Service
Your Driver CPC hours are uploaded to the DVSA at the end of each training day
We also provide training at Company Client Premises
Call 020 8453 3440 for a quote
For existing licence holders take some or all 35 hours training, for the first time or towards 5 year renewal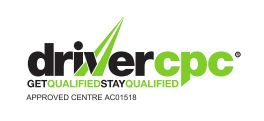 Periodic Driver CPC
Choose 1 day, a few days, or all 5 days
Arrange any combination of Weekdays or Saturdays
Mix 'n' match to suit your availability
FOR DATES & COURSE DETAILS click on Enquiry
Check your CPC hours/training already completed here
Be sure to arrange different training subjects each time you sit training or your hours may not be counted.
Passed your PCV or LGV before 2008/09 (or got C1 before 1997)
and need your first Driver Qualification Card?
Get your Driver CPC by either taking 35 hours or take two tests (like newly qualified drivers) this is called Initial Driver CPC.
For newly qualified drivers (not eligible for periodic training)......
Initial Driver CPC Training and Test
On-Line Learning for Module 2 Case Study Theory
Practical training and videos to prepare you for Module 4 Practical Demonstration test
CALL 0208 453 3440 FOR MORE DETAILS
TRAINING OPTIONS
Remote Training, On-Line Attending Virtually
Join in with your Phone, Tablet, Laptop or Computer.
OR, as Social Distancing eases, Attend in Person
at WALLACE Park Royal or ON-SITE at your Co Premises
How do I start?
Click on ENQUIRE or Call us 020 8453 3440
Prices include VAT and DVSA fees
Driver CPC Training

Pay As You Go

Only pay for what you need

Classroom Training at Wallace Park Royal Centre
1 day
£80.00
Enquire
Classroom Training at Wallace Park Royal Centre
2 days
£160.00
Enquire
Classroom Training at Wallace Park Royal Centre
3 days
£240.00
Enquire
Classroom Training at Wallace Park Royal Centre
4 days
£320.00
Enquire
Classroom Training at Wallace Park Royal Centre
5 days
£400.00
Enquire
Remote Learning (by zoom through a phone, tablet, laptop or computer)
1 day
£60.00
Enquire
Remote Learning (by zoom through a phone, tablet, laptop or computer)
2 days
£120.00
Enquire
Remote Learning (by zoom through a phone, tablet, laptop or computer)
3 days
£180.00
Enquire
Remote Learning (by zoom through a phone, tablet, laptop or computer)
4 days
£240.00
Enquire
Remote Learning (by zoom through a phone, tablet, laptop or computer)
5 days
£300.00
Enquire
At Client Premises. Further details on application
Enquire
Driver CPC - Periodic
5 day Course
35 hours
Wallace Centre
£400.00
Enquire
Driver CPC by Test (Mod 4) for a LGV driver, 1st time DQC holder, who passed CPC case study (Mod 2). Lesson & Test same day inc DVSA fees
1 day
£299.00
Enquire
Classroom Training at Wallace Park Royal Centre
1 day
£80.00
Enquire
Classroom Training at Wallace Park Royal Centre
2 days
£160.00
Enquire
Classroom Training at Wallace Park Royal Centre
3 days
£240.00
Enquire
Classroom Training at Wallace Park Royal Centre
4 days
£320.00
Enquire
Classroom Training at Wallace Park Royal Centre
5 days
£400.00
Enquire
Remote Learning (by zoom through a phone, tablet, laptop or computer)
1 day
£60.00
Enquire
Remote Learning (by zoom through a phone, tablet, laptop or computer)
2 days
£120.00
Enquire
Remote Learning (by zoom through a phone, tablet, laptop or computer)
3 days
£180.00
Enquire
Remote Learning (by zoom through a phone, tablet, laptop or computer)
4 days
£240.00
Enquire
Remote Learning (by zoom through a phone, tablet, laptop or computer)
5 days
£300.00
Enquire
At Client Premises. Further details on application
Enquire
Driver CPC - Periodic
5 day Course
35 hours
Wallace Centre
£400.00
Enquire
Driver CPC by Test (Mod 4) for a LGV driver, 1st time DQC holder, who passed CPC case study (Mod 2). Lesson & Test same day inc DVSA fees
1 day
£299.00
Enquire
Training is available across London and around the M25. Current HGV/LGV venues:
Battersea, Bedford, Croydon, Dartford, Enfield, Harlow (Brentwood), Heathrow, High Wycombe, Guildford, London / Park Royal, Luton, Oxford, Reading, Slough, Watford and Wembley