Driving Jobs and a Career in Logistics
Recruitment adverts in newspapers, internet, CV websites, Job Centre and High Street employment agencies all confirm:
Drivers are in high demand.
Employers are continually in need of good, reliable drivers and operators.
There's a shortage of drivers right now! And as we're an established and reputable school, we often get employers looking to recruit people that we've trained and qualified. Ask us if you'd like their contact details.
We can also help you find work through Drivers on Demand, our associate company
Our specialist employment agency that meets employers and drivers needs.
DoD has plenty of varied and interesting driving assignments,
permanent, contract and temporary throughout London and the M25 area

So, if you haven't already got a job lined up Call DoD - 020 8453 3444
Click here to go to the Drivers on Demand website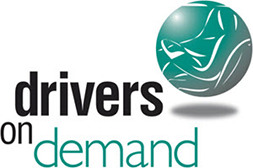 About Us
We are not a Broker
Wallace own vehicles and instructors. We provide solutions and deliver results.

Book Direct and Save Money
We are ready help with your training needs, now!
View our training locations