Approved & Qualified
Our awards & certificates are proudly displayed in our Park Royal Office
Annual and Spot Inspections means we consistently meet high quality standards required
by these Accrediting Bodies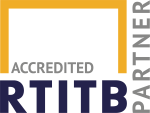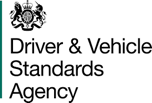 Wallace instructors are trained and qualified (with each accrediting body and re-qualify every 5 years).
We monitor performance to ensure proper and correct training is delivered at all times.
Wallace modern vehicles are insured, taxed and fully maintained with proven history of manufacturers service records.
Why Choose Wallace?
Book direct with a reputable, long established, school
Open and transparent pricing
Know and receive the hours you've booked
Written confirmation of the dates, time & location of training and details of your booking.
Own Modern Vehicles & Qualified Instructors
Your best opportunity to pass first time!
Wallace Quality
Industry-wide recognised credentials, annually inspected & awarded
Year round continuous, consistent quality training
Friendly, experienced qualified instructors
High Pass Rates and levels of service
Excellent training facilities and own reversing practice areas
Modern, reliable training vehicles
Flexible and Dependable
Competent booking staff & full management team
Contingency Planning Robust, trouble-shooting solutions, resolves issues or problems that are not your (or our) making
Rest assured, with over 50 years delivering quality training services we have the knowledge, experience and expertise to provide answers and solutions to all your training queries and employment needs.
We want you to succeed and we will do our best to help you pass your test first time!

We're happy to help whenever you're ready to get started in your future career in logistics.
020 8453 3440 info@wallaceschool.co.uk
Our History: Over 60 years and still going strong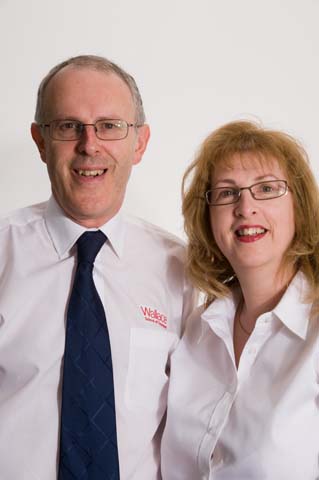 Wallace School of Transport is a family run business
Ruth and Neil Wallace are involved in the day to day management of the School.
Isn't it good to see the faces behind the name
1963

Established in 1963 in Nottingham by the late Russell Wallace (on the 2nd row, 3rd from the left).

Russell, who served in the Armed Forces Motor Corps, built on this wealth of knowledge and experience of driver training, laid the foundations of the school.

And in 1969 was one of the first to attend the then newly formed Road Transport Industry Training Board to become an approved instructor and school.

1969

The HGV driving test launched this year and we were one of the first schools in the country to offer lorry driver training.

As we grew Russell needed help with bookings administration. So in 1970 he asked Dorothy, his wife, to join him and together they ran the school till the early 80's

1981

We Moved to Wembley

Ruth and Neil had taken over the running of the school by this time.

1985

By 1985 we had moved into an office opposite Wembley Stadium

And started to offer lorry training in more than one location

2008

By September 2008 we expanded and moved office to Park Royal

We streamlined our office administration when we moved into our new suite of offices. And our bespoke Forklift Training Centre is conveniently based in the same building.

2014

Early adopters of Automatic HGV Training Vehicles

In 2014 the law changed. We did not hesitate to make the passing of the LGV/HGV driving test easier for our customers and invested in six brand new 2014 registered Auto Training Vehicles.

2016

Slough - Our second DVSA Approved Test Centre

With full facilities and two full size Reversing and Maneuvering Areas, exclusively for Wallace Customers use, especially valuable when on LGV C+E Articulated vehicle training.

2017

Continued Investment in New Training Vehicles

Bought from new, our DAF CF Articulated Truck features the latest technology, a 460 BHP engine, Space Cap with Air Conditioned Comfort, Coupled to a Full Size, Tri-axle 13.6m Box Trailer

2019

Continued Investment with New Training Vehicles

Passing with our simple, easy to drive 4.6t training vehicles gives you the 7.5t entitlement. We have Manual & Automatic C1's. And provide FREE air brakes familiarisation training for drivers progressing to full size 7.5t trucks.

2020

Launch of New Website

With plenty of information about our school and training and on-line enquiry options for Licence Medicals, ADR, Managers CPC, Driver CPC and Forklift Training.

2023

2023 marks our 60th year

Making us one of the longest serving Driver Training specialists in the UK today. Our commitment to innovation and our customer service for HGV Heavy Goods Vehicle training & other Transport Training Qualifications is as strong as it's ever been.



Awarded DVSA Approval at Four Wallace Test Centres
We are proud to have been approved to deliver DVSA driving tests at our Slough Centre and Driver CPC Mod 3a & 3b and Mod 4, Enfield & Epping Centres for Driver CPC Mod 3a & 3b, the practical demonstration Mod 4 tests from our Head Office Training Centre at Park Royal, London.
New Training Vehicles
From April 2014 get a manual LGV or PCV licence by passing on an Automatic Gear Box vehicle. Our fleet includes modern and new LGV C (HGV2) and (HGV1) C+E Auto Drawbar and C+E Auto Articulated, and C1's Manual and Autos.
Large Goods Vehicle C & C+E training available at:
Battersea, Brentwood, Croydon, Dunstable, Greenwich, Guildford, Enfield, Heathrow, Luton, Park Royal, Reading, Watford and Wembley.
Passenger Carrying Vehicles is available at: Wembley and Hillingdon.
Additional Training Services
Counterbalance, Reach & Pivot Steer (Flexi / Bendi) forklifts at our Park Royal Centre AND On-Site at Customers premises for all types of fork lift trucks


Driver CPC Training is available On-Line with Remote Training, Face to Face in Class at our Park Royal Centre AND in-house training at a company


ADR - Dangerous Good, and Transport Managers CPC & OLAT Training is available at our centers and at suitable company premises.




Meet Neil and Ruth Wallace
We are active in day to day management so you might speak us on the phone or when you visit for your Quick Start Package. We are not a faceless broker or agency company.
We look forward to welcoming you to our school and wish you every success in your training.
UK Network for LGV Training
Wallace School of Transport is a founder member of National Logistics Academy and the Logistics Network. Consortiums of top rated, specialist training providers, with a deep knowledge and understanding of the sector.

Wallace provides high quality training including levy funded apprenticeships through National Logistics Academy and Fleetmaster across the UK .
LGV DRIVER Apprenticeships
Drivers, aged 18 or over, can get their lorry licence and gain skills to become valued members of an employer's workforce.
Employers can upgrade existing employees' skills or recruit new staff to fill their vacancies.
LGV Driver Apprenticeship Standard includes:
Driver obtain LGV C and LGV C+E license
Theory Test training, learning and preparing for DVSA Multiple Choice & Hazard Perception (Module 1) & Driver CPC Case Study (Module 2), with functional skills, Maths & English support if required.
Practical in-cab Driver Training and DVSA driving test (Module 3) and Driver Training for Driver CPC (Mod 4 or Periodic, as required).
On-site training: 20% Off-The-Job (in work hours)
Company specific pre-driver training and post-driver training support, mentoring and monitoring.
End Point Assessment (Independent Assessor) towards conclusion of the programme.
Apprenticeship Qualifications
'B' or 'C1' drivers can progress to LGV C and C+E within a 12 month apprenticeship programme, Support for drivers needing to work towards English and Maths Level 2 is also provided.
For more about Apprenticeships:
If you are an employer seeking apprentices, or want to work upskill your existing staff please call 0208 453 3432 and ask for Ruth.
Drivers looking to become an apprentice please call 020 8453 3444 and ask for Russell.