Wallace School, the Beam Charity and the BBC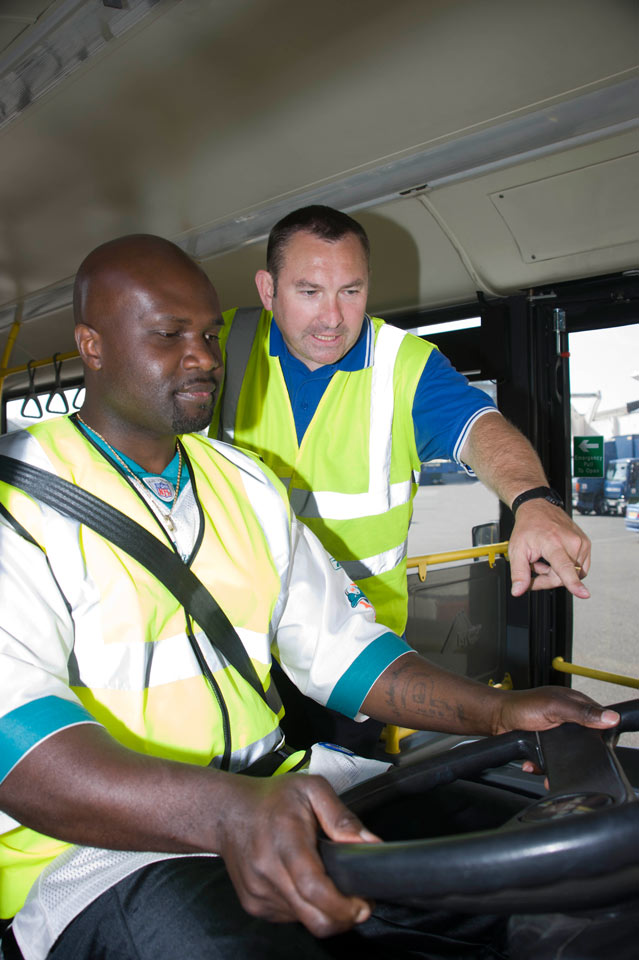 23rd October 2019
In the Spring of last year (2018), we were contacted by someone who wanted to get their lorry driving licence as they'd been driving trucks in the US for years but didn't have a UK HGV licence.
This chap may have a little bit of a different driving background to some of our clients, but we were very pleased to help him as 'another successful customer' to get his HGV Driving Licence. You might say, just another day in the office (or the cab) for us, because we have people passing their driving test with us every day, every week, every month, every year.
Every person's situation is different. For many people, getting their truck driving licence and moving in to a career in logistics with decent pay and prospects, is life changing - but for Ryan Mahoney this is especially so.
Before we met Ryan he was in dire circumstances. He'd even been homeless for a while and needed the assistance of a specialist charity called Beam, to help him turn his life around.
Let us tell you a little about Beam
They are the world's 1st Crowd Funding Platform to help homeless people get trained and get into work. "Crowdfunding" simply means a group of people raising money online for a cause and in Beam's case, it's for quality employment training for people who have experienced, or are at risk of, homelessness.
You can see Ryan's timeline and read about his success story here and see his progress to LGV C and then LGV C+E training and tests, through to finding his UK Heavy Goods Vehicle driving job just before Christmas 2018 - read more
If you'd like to know more about Beam, or even give a little contribution towards another person's training, then visit their website
The BBC Programme
As coincidence would have it, in early 2019, we had a phone call from the BBC. They were interested in producing a TV programme about some of the success stories and backgrounds of people who get their HGV licence through our school. Coincidently, they we're also making a programme about charities too, and showcasing some of the good, the bad and the ugly ones. So when we told the producers about Ryan and about Beam (and the good work they do) the BBC was over the moon and contacted Beam to ask if they wanted to be included in one of the episodes.
If the episode is still available on the internet you can see it here. Ryan and Wallace School of Transport feature at about 22 minutes into the programme. We've also included some still photos for you to see, just in case the BBC has withdrawn that episode from their website.
Looking to the future, we are here to help you and other drivers, like the Beam guys, get a lorry driving licence and move into a growing industry that has plenty of logistic job opportunities waiting for you.