HGV Driver Training
Learn quickly and easily - and pass first time!
4 hours per day, 1 to 1 training - Just you, your instructor and the training vehicle
Choice of courses including 2 hours warm-up before and vehicle for local test
Automatic HGV / LGV's at all Wallace Locations. Manual truck also at Slough
Reversing practice and DVSA 3a Reversing Test included in training and fees
Training from 6am throughout the day. Evening & weekends by arrangement.
No Waiting for Tests. Our DVSA Booking Facility means your course and test follow one after the other
Specially built for you, our trucks are easy to drive
Truck of the Year Award Winning DAF LF55
Well positioned, easy to use controls
Smooth riding, low noise & pollution levels, good visibility
LGV C (HGV Class 2) 8.25m long for easy manoeuvrability
Exhaust brake, anti-lock brakes
Electrically adjustable heated mirrors, air suspended cloth seats, electric windows and air conditioning
Reversing camera to make it easy to reverse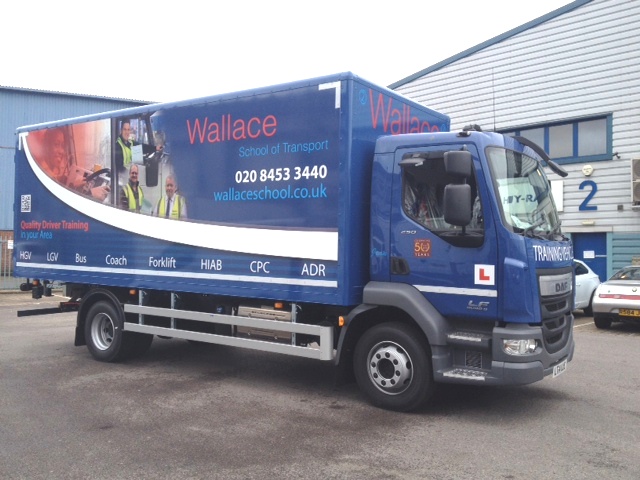 LGV C (old HGV Class 2) to drive Rigid Trucks up to 32 tonnes
Want Pass Protection? See our Packages with a Pass Protection offer.
Orange & Purple

&

Blue Packages including discount re-sit
Or arrange a course and only book a re-sit if you need to.
Examiners allow you to use a drawbar or articulated vehicle, and your LGV CE shows on your licence exactly the same no matter which you pass with.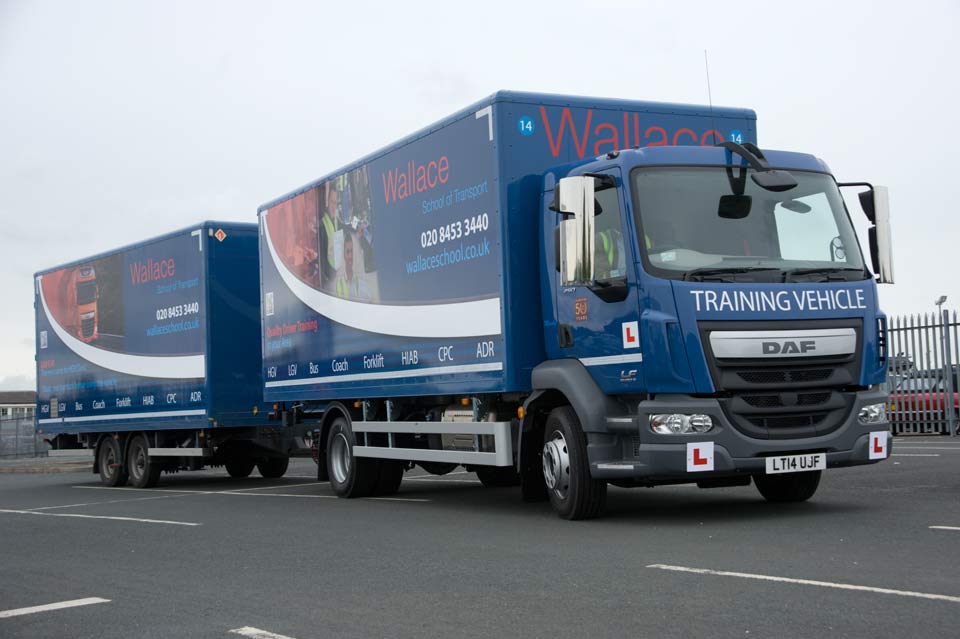 LGV CE - DrawBar Combination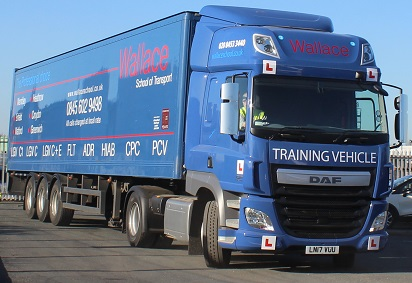 LGV CE - Articulated Vehicle

Click here to see choice of C+E courses from 5 days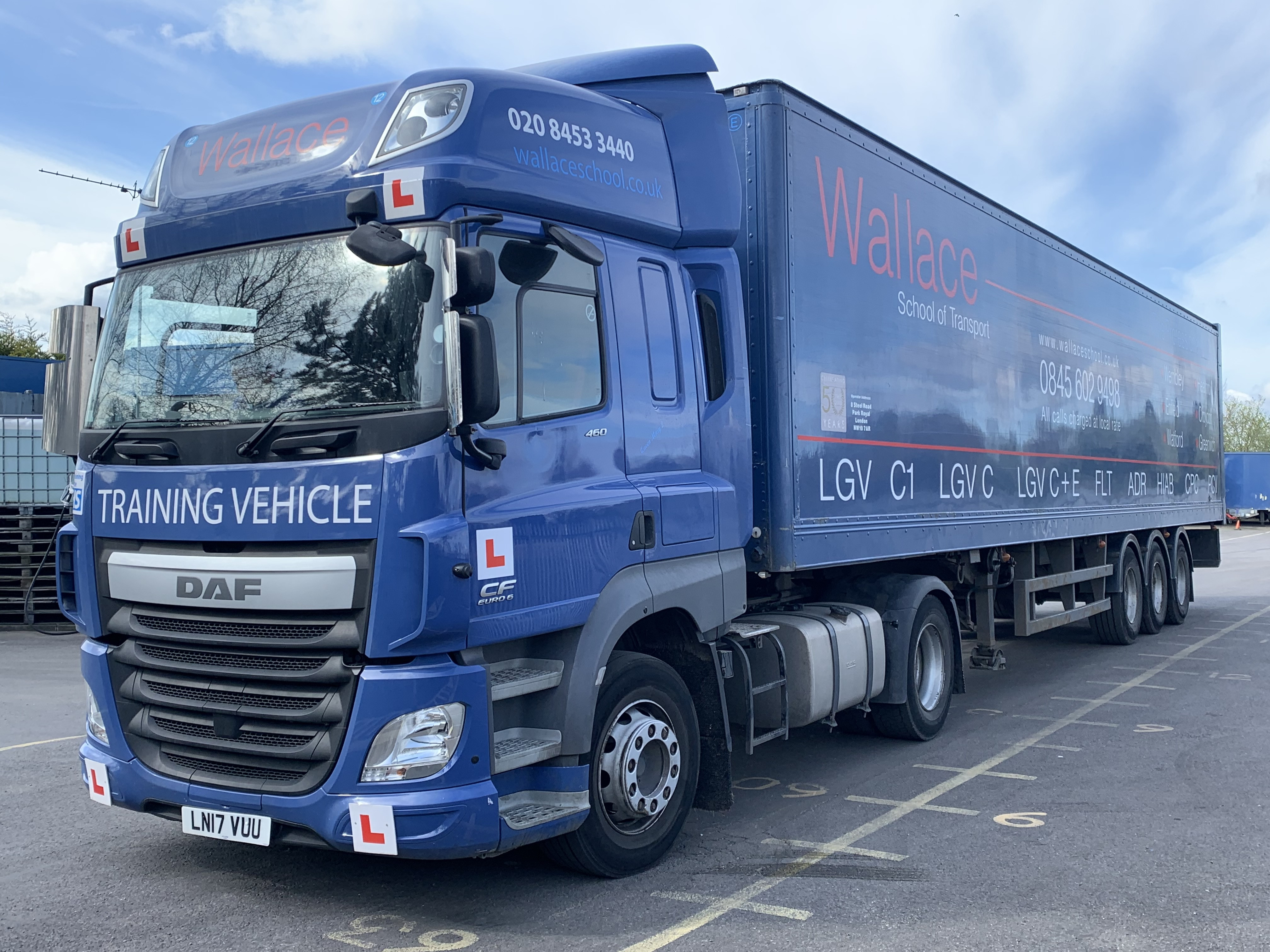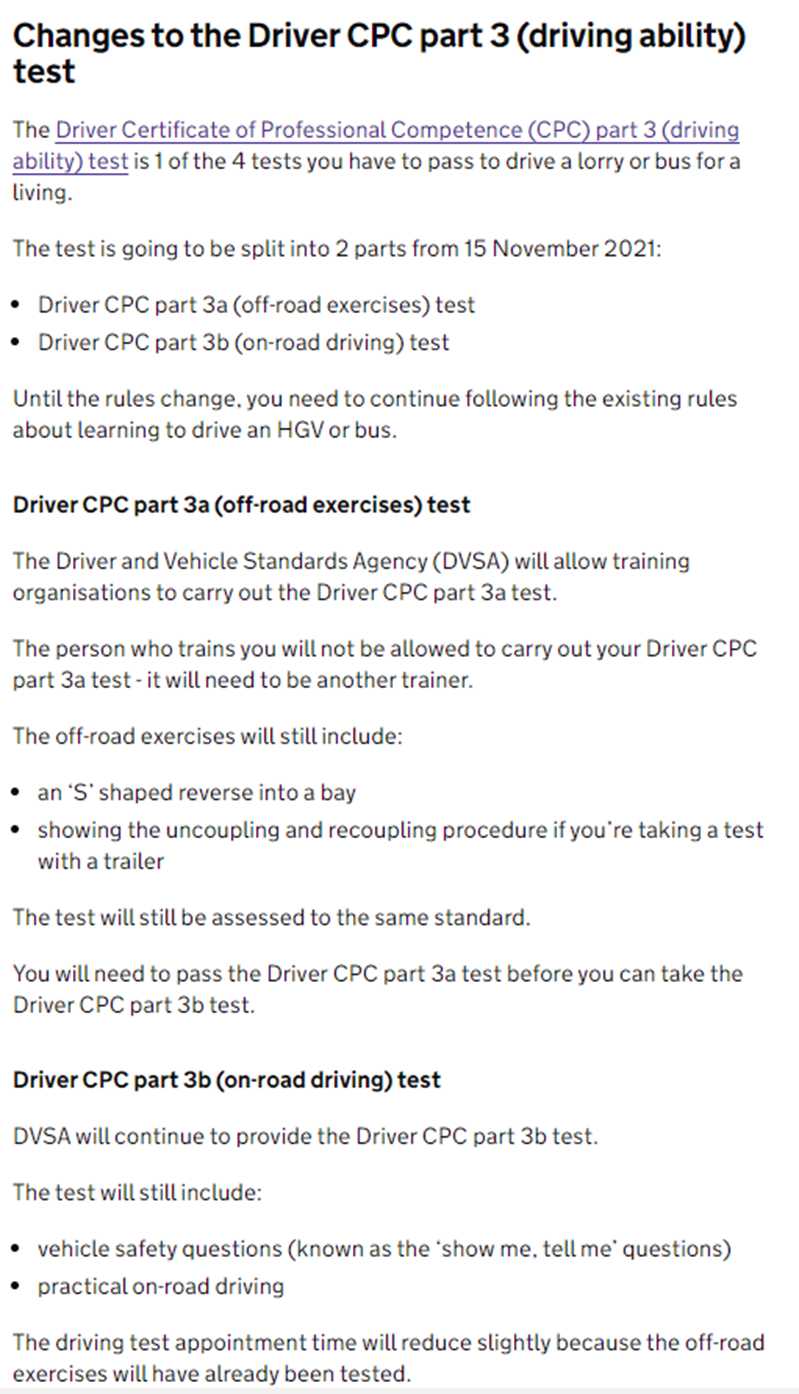 To work with LGV/HGV licence you need DRIVER CPC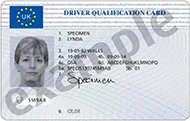 Pass TWO tests to get a Driver Qualification Card (DQC)*
Driver CPC Part (Mod) 2 - Case Study Theory Test and
Driver CPC Part (Mod) 4 - Practical Demonstration Vehicle Walk Round Test
On the Practical Demo Test Day (Mod 4) :
Practical Demonstration Training group sessions at our Park Royal Centre (last approx 2hrs) when we teach you how to talk and explain to your examiner that you know how to thoroughly check your vehicle, demonstrate its equipment is legal and fit for work, and that it is ready for the road.


LGV drivers practice on the same Load Securing Demonstration Trolley that is used on the test.


Usually the lesson and test is on the same day


We also offer 1-to-1 lesson and test at time and date to suit you, including Sundays.Call for quote.


Your examiner will test you on:
- Ability to load the vehicle with due regard for safety rules and proper vehicle use
- Security of your vehicle and its contents
- Ability to prevent criminality and trafficking in illegal immigrants
- Ability to assess emergency situations
- Ability to prevent physical risk
Bring your driving licence and your Driver CPC Case Study Pass Certificate to show to the examiner.
After passing Module 2 & 4 your Driver Qualification Card is sent direct by DVLA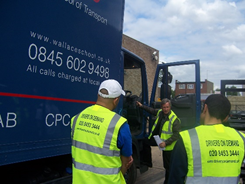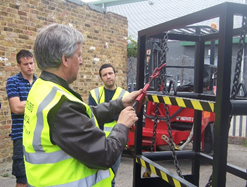 Discount Price for Wallace Customers and
Demo Test Guaranteed Pass
For customers leaving a £300 deposit on their Quick Start Deal Medical day we offer:
Free Driver CPC Learning Material worth £50

Discount Price Demo Lesson & DVSA Test £269

(Normal Price £299)
DEMO TEST GUARANTEED PASS
We are confident our training will result in a PASS, and we aim for 1st time!
We do not charge for re-sitting / re-joining the lesson and supply our vehicle for another weekday test AT NOT CHARGE
Just pay the DVSA test fee £55 to retake the booking again.



*Drivers who passed UK car test before January 1997 and hold C1 by exemption can their Driver Qualification Card (DQC) by taking 35 hours training


Training is available across London and around the M25. Current HGV/LGV venues:
Battersea, Bedford, Croydon, Dartford, Enfield, Harlow (Brentwood), Heathrow, High Wycombe, Guildford, London / Park Royal, Luton, Oxford, Reading, Slough, Watford and Wembley