HGV Driver Training
Learn quickly and easily - and pass first time!
Driver Training: 4 hours per day, 1 to 1 training
Just you, your instructor and the training vehicle
Choice of 4, 5 and 6 day courses including 2 hours warm-up before and vehicle for local test
Automatic HGV / LGV's at all Wallace Locations. Manual truck also at Slough
Training from 6am throughout the day. Evening & weekends by arrangement.
No Waiting for Tests. Our DVSA Booking Facility means your course and test follow one after the other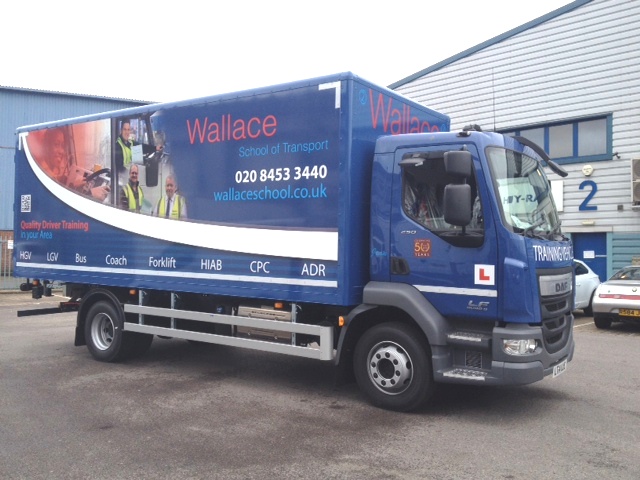 LGV C (old HGV Class 2) to drive Rigid Trucks up to 32 tonnes
4 day Auto Course
3 days training & test on 4th day
For drivers with lots of 7.5t experience (or drivers with lots of 3.5t experience with a restricted budget)
5 day Auto Course
4 days training & test on 5th day
For drivers with a little or lapsed 7.5t experience or lots of 3.5t experience
6 day Auto Course
5 days training & test on 6th day
Suitable for all drivers. REMEMBER there's no substitute for training / driving time behind the wheel

Pass Protection:
To re-sit a driving test you have a choice


Orange & Purple Packages include discounted re-sit.


Or arrange a course and only book a re-sit if you need to.
2 hours Warm-Up Lesson & use of vehicle for test £282 including VAT plus £115 weekday DVSA test, total £397
After passing LGV C want LGV C+E (HGV Class 1)?
Our Purple Package is for back-to-back training and test.
Examiners allow you to use a drawbar or articulated vehicle, and your LGV CE shows on your licence exactly the same no matter which you pass with.
Click here to see why passing on a Draw-Bar Vehicle takes less time and costs less money and how to get your
FREE Articulated familiarisation lesson when you choose the Draw-Bar option.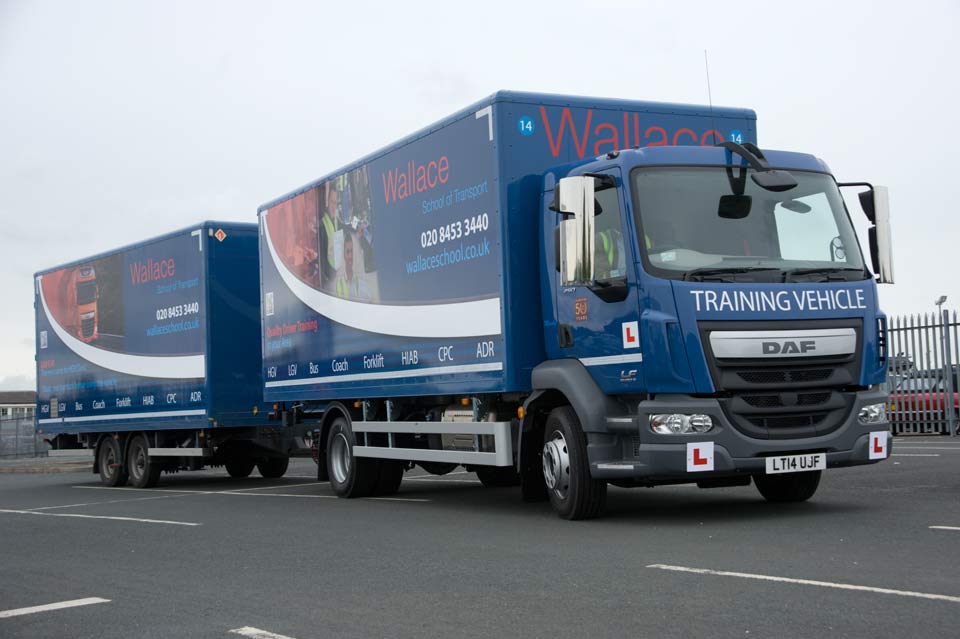 LGV CE - DrawBar Combination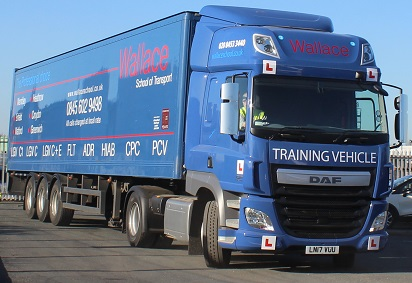 LGV CE - Articulated Vehicle
To work with LGV/HGV licence you need DRIVER CPC
Car 'B' licence holders sit two tests to get a Driver Qualification Card (DQC)
Case Study Theory Test (Module 2) that you may have passed earlier, and
30 minute Practical Demonstration Vehicle Walk RoundTest (Module 4) when you talk and explain to your examiner that you know how to thoroughly check your vehicle, demonstrate its equipment is legal and fit for work, and that it is ready for the road.
Practical Demonstration Training group sessions at our Park Royal Centre (approx 2hrs).
LGV drivers practice using the same Load Securing Demonstration Trolley used on the test. Usually the lesson and test is on the same day. Bring your driving licence and your Mod 2 Pass Certificate to show to the examiner.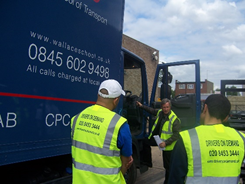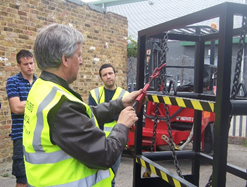 We also offer 1-to-1 lesson and test at time and date to suit you, including Sundays. Call for quote.
After passing Module 2 & 4 your Driver Qualification Card is sent direct by DVLA
Discount Price for Wallace Customers and
Demo Test Guaranteed Pass
For customers leaving a deposit on their Quick Start Package Medical day and then completing our LGV training course:
Discount Price Demo Lesson & Test price is £269

including DVSA Mod 4 fee(Normal Price £299).
We are confident our training will result in a PASS, and we aim for 1st time!
But we do not charge for re-sitting / re-joining the lesson or for supplying our vehicle for another weekday test.
You'll simply pay the DVSA test fee £55 to retake the booking again.



Drivers who passed UK car test before January 1997 can choose to get a Driver Qualification Card (DQC) by taking 35 hours training


Training is available across London and around the M25. Current HGV/LGV venues:
Battersea, Bedford, Croydon, Dartford, Enfield, Harlow (Brentwood), Heathrow, High Wycombe, Guildford, London / Park Royal, Luton, Oxford, Reading, Slough, Watford and Wembley