Trailer Towing Practice, Training & Test
Driver training and DVSA driving test
B+E entitlement to tow trailers
No theory test. Just driver training & DVSA driving test
B+E Training from Park Royal/ Wembley Centre
1 to 1 training, just you, your instructor and training vehicle
Manual gear box to drive Autos & Manuals
Uninterrupted use of an Off-The-Road Reversing Practice area, laid out to DVSA test specifications
Choice of Single Day Sessions or Intensive Courses
Weekdays 6am to 6.30pm & Weekends and late evenings by arrangement
We pre-book and arrange DVSA Driving Tests to coincide with end of training
We provide Show Me, Tell Me information and details about hitching & uncoupling trailers.
B+E tests Conducted by Senior DVSA examiners
A higher standard of driving is required than that needed to pass a car driving test.
The B+E test is a FULL Driving Test including:
driving around 20 miles on a wide variety of roads
back to basics - mirrors, steering, speed awareness
encountering various driving situations including roundabouts, road junctions, dual carriageways etc
complete a practical demonstration of hitching and unhitching the trailer and show me, tell me questions
reversing and manoeuvring test exercise at the DVSA LGV Test Centre
Before training visit GOV.UK to refresh your Highway Code knowledge, and learn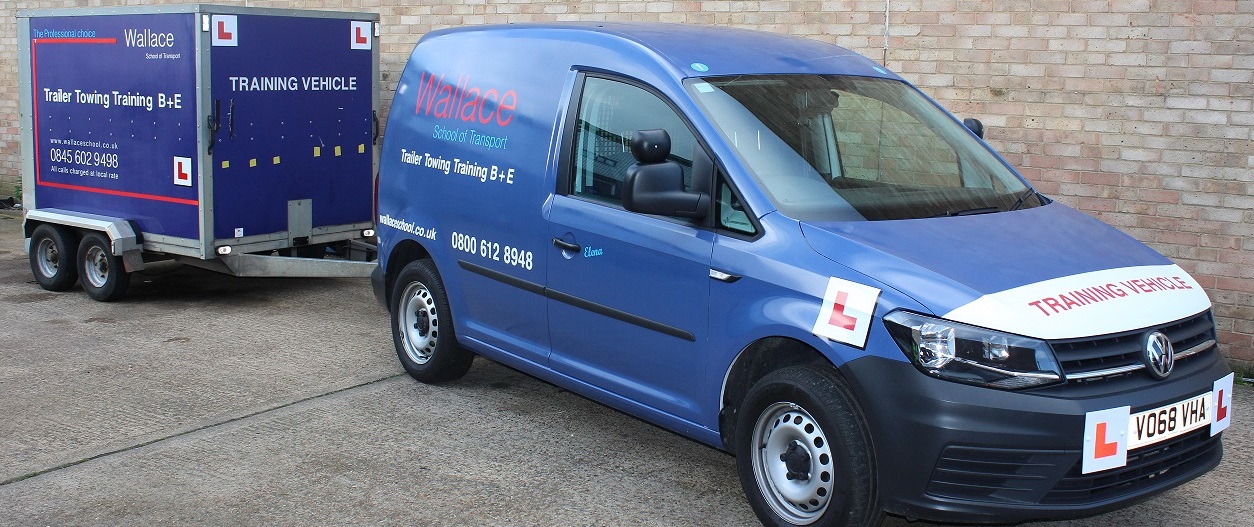 How do I Start?
Click on ENQUIRE at the side of what want to book
or Call 020 8453 3440
Prices include VAT and DVSA test fees
Training is available across London and around the M25. Current HGV/LGV venues:
Battersea, Bedford, Croydon, Dartford, Enfield, Harlow (Brentwood), Heathrow, High Wycombe, Guildford, London / Park Royal, Luton, Oxford, Reading, Slough, Watford and Wembley