Quick Start Package - £100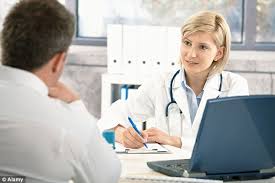 Get your Provisional LGV / HGV / PCV learners licence without delay
and Study for your theory tests now
Don't pay GP Doctors medical fees that can be as much £150.

On the Quick Start Package Day:
- You have your medical.
- Get help to complete your Provisional Licence application forms and get a First Class pre-paid envelope to send to DVLA straight away
- You will get official theory study material.
- Meet our experienced Park Royal office booking staff
- Get expert advice and a well-managed service with customer care our priority.
- Learn 'Tips & Hints' to help pass your tests first time
On the Quick Start Package Day, pay a £300 deposit, book your course and get:
FREE Driver CPC Study Material, worth £50 AND £30 discount off your Driver CPC Training
Appointments at Park Royal currently suspended due to Lockdown.
Call before 1pm Monday to Friday for details of appointments at alternative venues.

Start on-line learning now.
See top of this page (above our phone number)


for a link to DTS Theory Success.
Quick Start includes On-Line Learning for Multiple Choice and Hazard Perception Theory Study.
Let us talk you through how to get the best results and PASS your tests 1st time.
Official DVSA Learning Material
Learn on your phone, tablet, lap top or PC

Easy bite size learning with
Plenty of practice sessions and Unlimited Mock Tests
Books & CD

's also available.

Please ask about additional cost
Many people book their course on the medical day
To get FREE Driver CPC, Module 2, Case Study learning material - your choice of a book or on-line learning, as well as links to the Highway Code and Know your Traffic Signs - worth over £50,
AND £30 discount off your Driver CPC Training See STEP 4, when on the day of the medical, you pay £300 towards your course booking.

The rest of your course fee is not needed until you are ready to arrange your driver training and after you've passed Multiple Choice and Hazard Perception theory tests.
And when your licence is back from DVLA .....

We help you book Multiple Choice & Hazard Perception Tests

After passing STEP TWO theory tests for details and cost of driver training click on your choice of vehicle type below: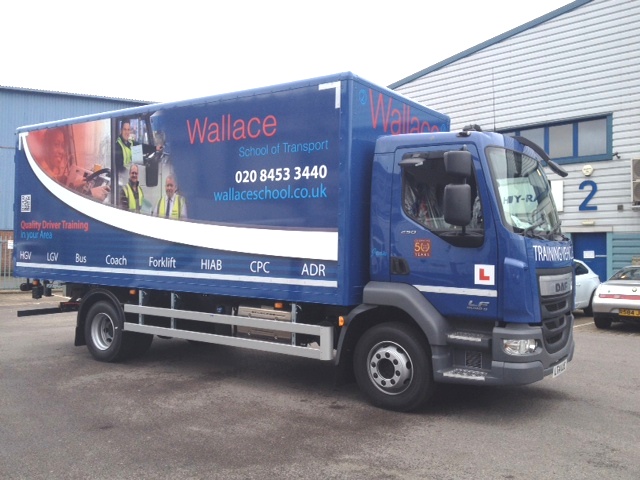 LGV C (HGV 2) Truck Driver Training & Driving Test

LGV C1 Ambulance Driver Training & Driving Test

Lastly Driver CPC to get a Driver Qualification Card (DQC)
Driver CPC Case Study (Module 2) Learning Material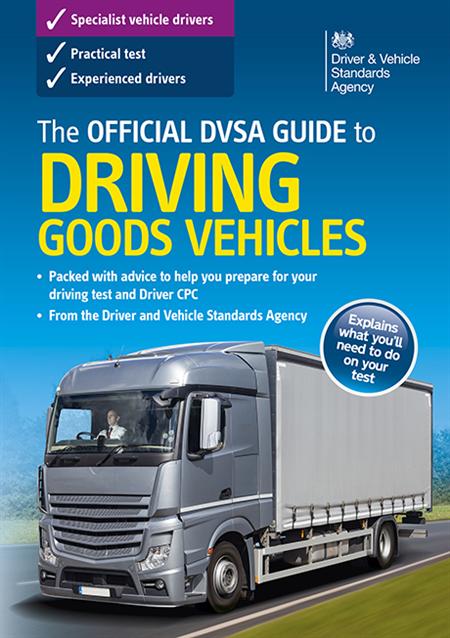 AND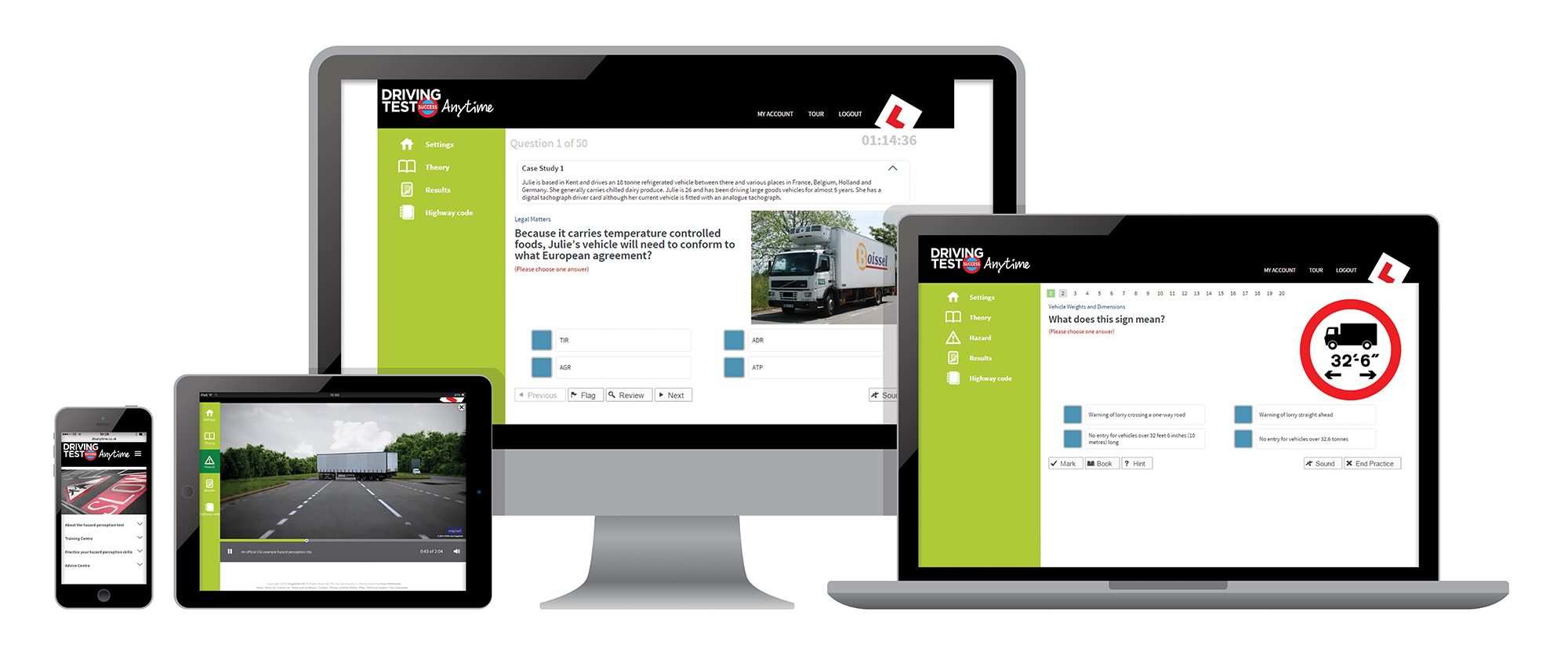 AND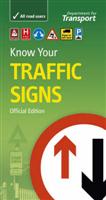 On the day of your Quick Start Package, pay a £300 deposit, book your course and get FREE Driver CPC Study Material, worth £50, AND get £30 discount off your Practical Driver CPC Training
Or, if you decide to pay your deposit later, you can buy the learning material separately. Ask for prices.
If you have C1/7.5 tonne from before 1997 and you don't have a Driver Qualification Card, see details of our 35 hours Periodic Training.
I've booked my Quick Start Package
What do I need to know?
- Park your car for FREE on a Saturday on any of the local roads.
- Arrive at our office no more than 5 minutes before your appointment.
- Come on your own.
- Do not enter our site if you have a temperature or display any signs of illness.
- Please wear a Face Mask/Covering
- Use hand sanitiser provided on arrival.
- Observe Social Distancing rules. One person in our Reception at a time.
- Use our one way route through the office.
- Our staff are pre-checked to ensure they are Covid free and will be wearing a Face Shield & gloves.
What five things must I bring on the day?
Your Photocard Licence (

and your Blue Driver CPC Card if you have one).


If you've an old style paper licence or you've lost your photocard licence please bring photo ID, say a passport


Your National Insurance Number


Your GP's or group practice name, address, email & phone number
If you don't have a GP don't worry. While you are with us we'll help you find a local GP on the NHS website that you can register with afterwards)
-

Bring details of any medication you may be taking.


- If you have a Specialist Consultant please bring your last Clinic Letter
- If taking Anti-Hypertensive Treatment / Blood Pressure Medication you must bring your previous Blood Pressure Readings (not all on the same date). Readings don't have to be from a GP, your own recordings are fine.
- If you have had previous cardiac investigations or undergone significant treatment in hospital or for any other serious medical conditions, or if you are currently under a consultant care, please bring details with you as our examining Doctor may need it to fully complete the form.


Your Driving Glasses / Lenses and your Optician's Prescription i.e. the precise measurements the optician gave you at the end of your last eye test.
And Bring Reading Glasses if you need them test.
(If wearing lenses please TELL THE DOCTOR before your medical. Bring your own solution/equipment as you must be prepared to remove your lenses)



Your Weight in Kilograms and Height in Centimetres for the doctor
Before confirming your Quick Start booking if you have any health issues or medical history that means you require a more in-depth medical examination or vision check please consult your own GP, Consultant or Optician. Before booking you may also like to click here for general information about assessing fitness to drive.
Will I need to bring a photograph?
Not normally, if you have a valid UK photocard licence you DO NOT NEED a replacement photo.
However, if your existing photo has less than 56 days to run (or you want to change your photo) then please bring a new photo and a £17 cheque payable to DVLA Swansea.
What is the minimum eyesight requirements for HGV/LGV/PCV?
Check www.gov.uk/driving-eyesight-rules

What if I've lost my licence?
Please also bring photo ID (like your passport) and a cheque payable to DVLA Swansea for £20.
How long does it take for my licence to be returned? And can I drive in the meantime? What if I am stopped by the police without my licence?
Licences are normally returned in around 5 to 10 days although DVLA say allow up to 28 days. You can drive without your licence as DVLA have a record of your current entitlement on their computer and the authorities can access DVLA's computer if required.
What if I need to exchange my EU licence into a UK licence - should I do this before attending the Quick Start?
You can change your EU licence into a UK licence at the same time you apply for provisional HGV/LGV/PCV licence.
DVLA charge £43 to exchange licences. Bring your EU/EEA driving licence and your Passport or EU/EEA National ID card or Biometric Residence Permit and a Passport type & size photograph. You will need send your Identity Documents with your application so we strongly recommend using the Post Office Recorded Delivery Service.
NB: if you cannot provide details of your identity you may also need your photo to be signed by someone who has known you for 2 years in the UK.
How do I pay DVLA?
Cheque or postal order payable to DVLA Swansea.
If you don't have a cheque book or postal orders we can supply a cheque at an extra cost of £5 (to be paid cash on the day)
Is there a time limit for submitting my application to DVLA?
After we have completed all the forms they must be sent to DVLA within 3 months, otherwise you will need to take another, more up to date, medical before submitting them.
What if Park Royal is not convenient for my Quick Start?
Call us. We may be able to offer a medical venue closer to you.
Are there car parking places near the Wallace Park Royal office?
We are easy to reach by public transport and there is lots of free on-street parking at the weekends (sorry during the weekday we are unable to offer free parking).